We use cookies to ensure you the best experience. By using our website you agree to our Cookie Policy.
Learn More
Learn More
Find events that interest you
10,000 coaches and 2,500 NCAA teams use Ryzer to promote 25,000 recruiting and instructional events annually across the U.S.A.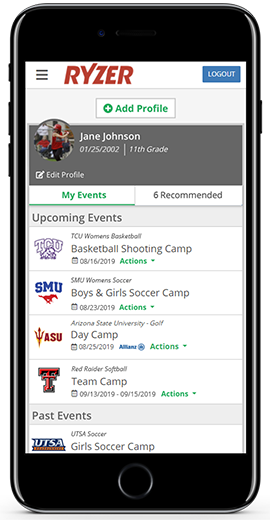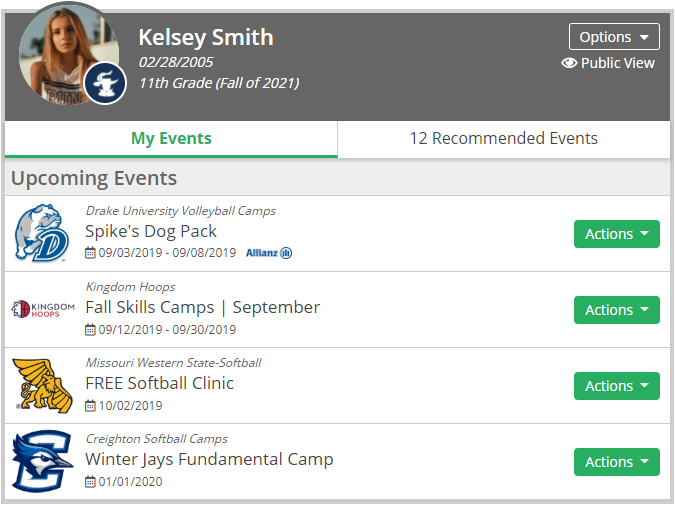 How it works
Create a free Ryzer account to discover relevant recruiting and instructional events.
FEATURES
Ryzer Alerts - Free event notifications via Email or Text Message
Customizable profiles so you get notifications for events that are relevant to you
Parent or guardian? Stay organized by creating a profile for each child
Fast and secure event registration
Shareable events via Facebook or Twitter - Invite friends for fun, or teammates to improve as a group
More than sports - Sign up for Ryzer to receive event notifications for academics, arts, adventure, and other activities!