How Important is
Mindset?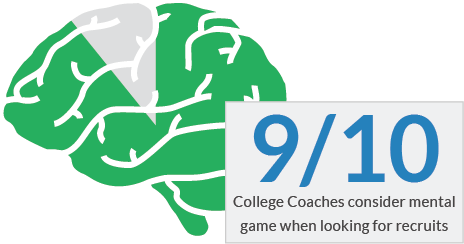 HUGE. 88% of college coaches say they prioritize a recruit's mental game. Yet, most coaches spend little or no time working on this with their team. Why is that?
The reality is that most teams do not have easy access to quality mindset coaches or tools.
And that is exactly why Ryzer Mindset was created - to provide affordable, easy-to-use tools for athletes, coaches, and teams to gain a mental edge.
*Based on a 2022 survey of 300+ College Coaches using Ryzer.